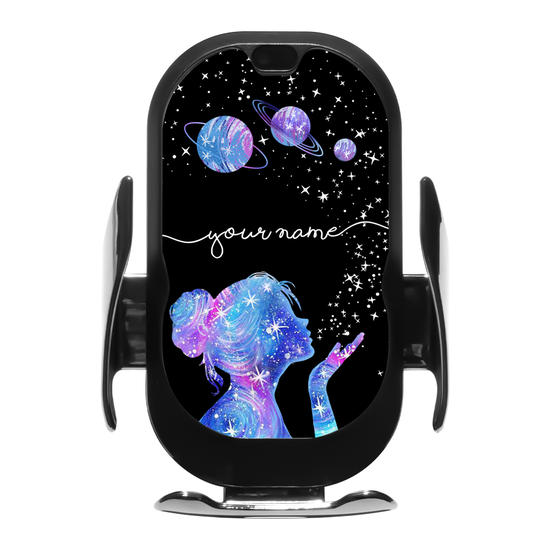 Preview
Wireless Car Charger - Stardust Handwritten
Product unavailable
You're all set!
Now you'll be the first to know when this product becomes available.
For you to always be prepared, anywhere: the Wireless Car Charger is support that keeps your cell phone steady while charging via electromagnetic induction! It works connected to a power source but does not require connection to the cell phone input.
Details:
- Induction charging for compatible phones:
- Print and customization the way you choose;
- Mobile and safe: keep your phone steady while charging.
Dimensions:
length: 12 cm;
width: 8.5 cm;
thickness: 4.5 cm.
Your order will be send within 3 working days. The total estimate is 3 working days + country transit time estimation.