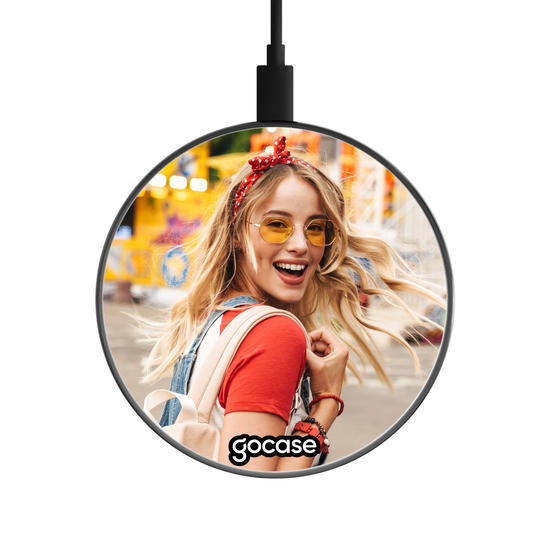 Preview
Wireless Charger - My Art
Product unavailable
You're all set!
Now you'll be the first to know when this product becomes available.
O Carregador Wireless é um produto inteligente e com um design minimalista e compatível com qualquer celular com o padrão de carregamento por indução (Qi). Ele fica fixo na sua mesa, pronto para carregar seu dispositivo. Para isso, é só posicionar o seu celular em cima dele. Super tecnológico, né?
Detalhes:
- Design minimalista: ocupa pouco espaço e é bem prático;
- Fitas antiderrapantes, o carregador fica seguro na sua mesa e não escorrega;
- Estampado e personalizado do seu jeito!
Dimensões:
- Circunferência 31,5 cm;
- Espessura 0,5 cm.
Your order will be send within 3 working days. The total estimate is 3 working days + country transit time estimation.