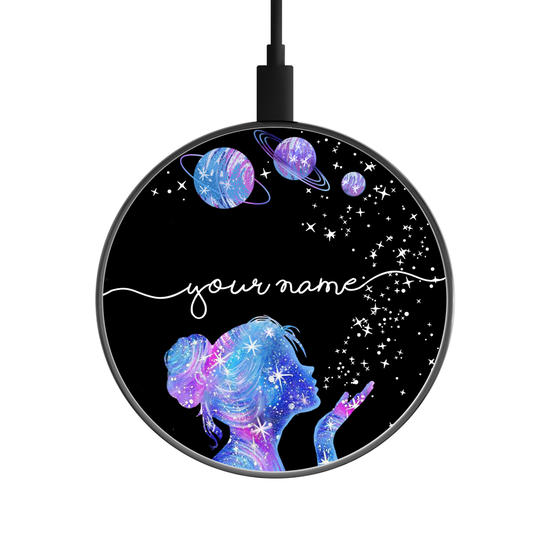 Preview
Wireless Charger - Stardust Handwritten
Product unavailable
You're all set!
Now you'll be the first to know when this product becomes available.
The Wireless Charger is a smart product with a minimalist design and compatible with any cell phone with the standard of induction charging (Qi). It sits on your desk, ready to charge your device. To do this, just position your phone on top of it. Super technological, right?
Details:
- Minimalist design: takes up little space and is very practical;
- Non-slip tapes, the charger is secure on your table and does not slip;
- Print and personalized in your own way!
Dimensions:
- Circumference 31.5 cm;
- Thickness 0.5 cm.
- Diameter: 9.5cm
Attention! For the accessory to work it is necessary to check if your smartphone model is compatible with induction charging.
Your order will be send within 3 working days. The total estimate is 3 working days + country transit time estimation.